Welcome to week 9 of A Wife's Secret to Happiness Book Blog Tour! Today we have the privilege of hearing from Francie Winslow. Francie is passionate about ministering to marriages and her thoughts and encouragement will bless you. Make sure to stop by her blog and read what's on her heart for you.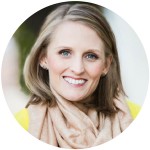 Francie has enjoyed the gift of walking closely with Jesus for nearly her entire life.  Not because she has loved much, but because He has loved much and continues to radically pour His limitless love into her life.  She is passionate about growing in intimacy with God, investing generously into her marriage, intentionally disciplining her children, and coming alongside women, connecting them to the heart of God through her speaking and writing. Francie lives outside of Washington, DC with her husband, Wyatt, and their 5 kids.
If you missed last week's chapter you can find it here. All the Chapters and posts will be available here so if you ever need to go back or get caught up please do. We'd love for you to share your thoughts with us at any time along the way.