Welcome to week 11 of A Wife's Secret to Happiness Book Blog Tour! Can you believe we're on the last chapter of the book? Hasn't it been good? I bet you are already seeing some things differently and your marriage has been refreshed. Do you sense a renewed passion for your marriage like I do?
This week Julia Dale is taking us through chapter 11. Be sure to stop by her site and read her thoughts on this final chapter. We'd love to hear your thoughts too. Will you take some time to share your thoughts with us? Let us know what kind of impact the book has had on your life and marriage.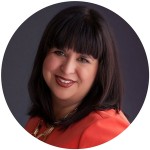 Julia is married to her own personal "Weatherman" and the mother of two beautiful girls ages 3 and 8.  She and her husband are active in their community and were on the launch team for their church; serving now in a variety of ministries roles.  Julia is passionate about encouraging and empowering moms by sharing the lessons God is teaching her in the midst of her own motherhood journey.  An attorney and public servant by day, Julia keeps up her blog Motherhood Matters in the after-hours.
If you missed last week's chapter you can find it here. All the Chapters and posts will be available here so if you ever need to go back or get caught up please do. We'd love for you to share your thoughts with us at any time along the way.