Welcome to week 10 of A Wife's Secret to Happiness Book Blog Tour! Julie is encouraging us this week. Head over to her site and read her thoughts on chapter 10 and don't forget to share your thoughts with us too!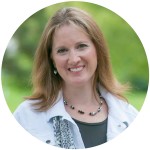 Julie Sibert is the co-author of Pursuit of Passion: Discovering True Intimacy in Your Marriage. She writes and speaks out of her own story, encouraging couples to nurture authentic sexual intimacy in marriage. She lives in Omaha, Nebraska, with her husband, two sons and a dog named Stella, who is busy destroying the yard. When Julie isn't corralling the details of her life, you can find her drinking ridiculously priced coffee with friends. You can follow Julie's blog at www.IntimacyInMarriage.com.
If you missed last week's chapter you can find it here. All the Chapters and posts will be available here so if you ever need to go back or get caught up please do. We'd love for you to share your thoughts with us at any time along the way.