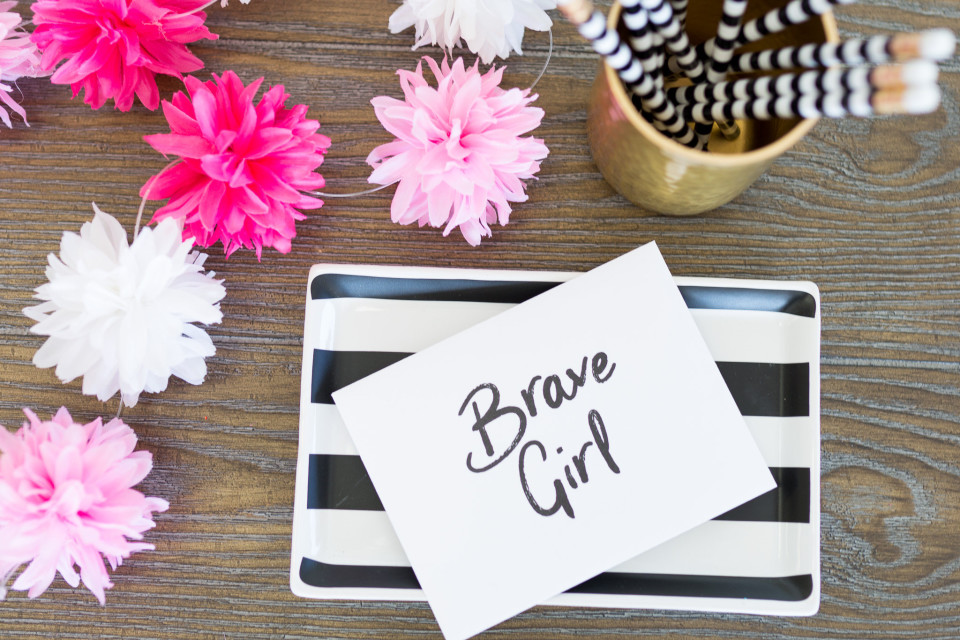 I am beyond excited to share something I have discovered that has the potential to bless moms all over the country (and you know how passionate I am about supporting and encouraging mamas!). But this opportunity isn't just about the moms struggling with their everyday mom stuff. It's about the single mamas who have found themselves in an unplanned pregnancy. We have an opportunity to show them grace and help them choose life.
This is where Embrace Grace comes in. They want to help brave moms choose life and get plugged into a spiritual family so they can be saved, discipled, mentored and become a part of a community that loves them the way Jesus loves.
Embrace Grace has developed Love in a Box, which is a pro-love initiative launched to help save babies and help moms get plugged into local churches for spiritual, emotional and physical support through an Embrace Grace group.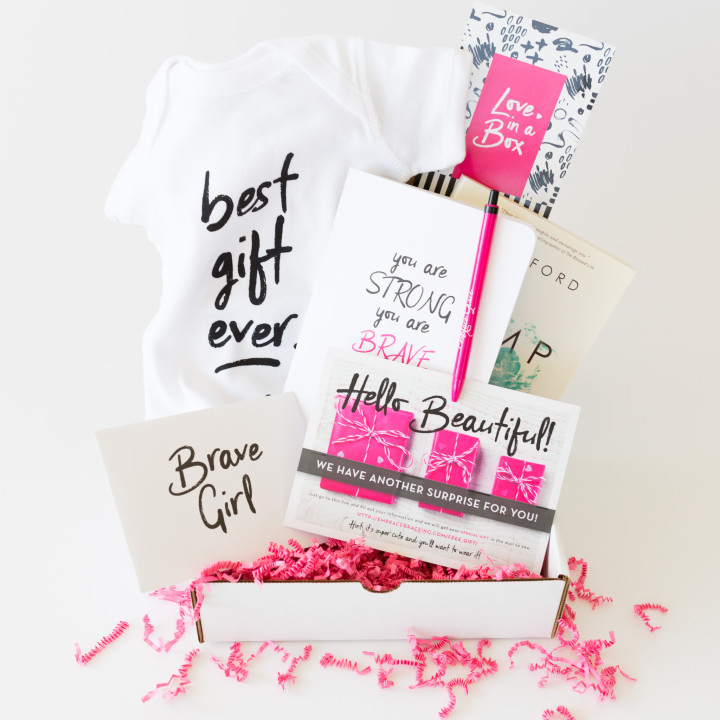 Boxes are distributed to pregnancy centers nationwide and given to young, single women with positive pregnancy tests. The box is full of gifts that will inspire hope and impart love to a mom that may be scared for her future. Each box consists of a Fearless Journal and pen, a Bump in Life book, a baby onesie, testimonial letters of girls that chose adoption and chose to parent, an invitation to join an Embrace Grace group and a Brave Girl letter that can be written by YOU!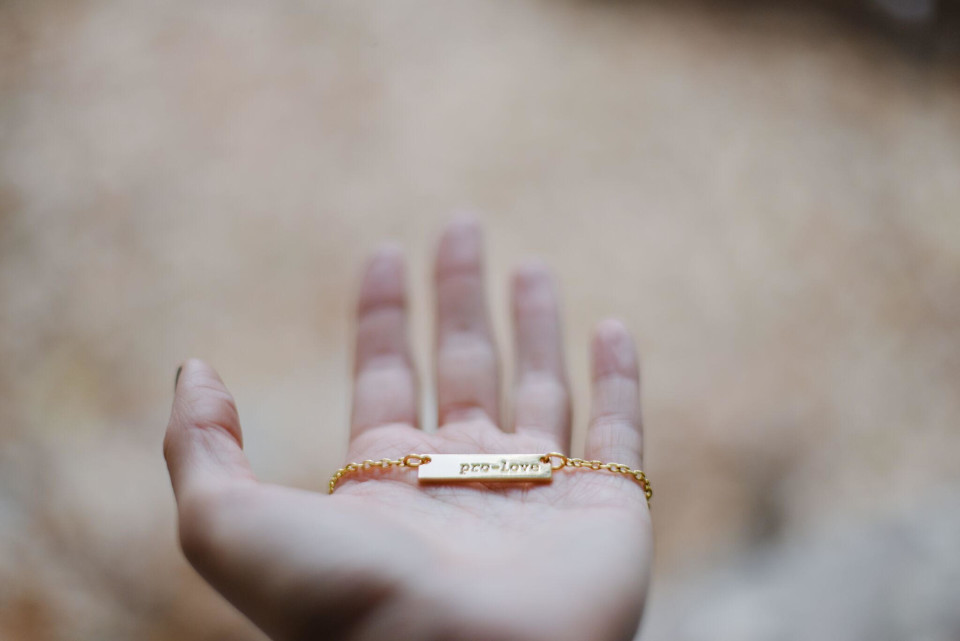 You have the opportunity to speak into the life of a mom that could possibly be contemplating a life or death decision. You can encourage, uplift and inspire her to choose life and to get plugged into an Embrace Grace support group at a local church.
You can write an encouraging letter to a brave girl choosing life for her baby. Just go here and download the brave girl letter and mail it to the address below to be placed inside of a Love in a Box.
Embrace Grace, Inc.
Attn: Love in a Box
700 W. Bedford Euless Rd., Ste. G
Hurst, TX 76053
Embrace Grace sent me a Fearless journal and a Pro-Love necklace that are included in the Love in a Box. They are both beautiful and a special way to love on a woman going through this challenging and life-changing time. The journal is more than a place to write. There are writing prompts that will help her think through her fears and be encouraged to trust God.
If you love the Pro-Love necklace and the Brave Journal as much as I do you can go here to ENTER TO WIN one!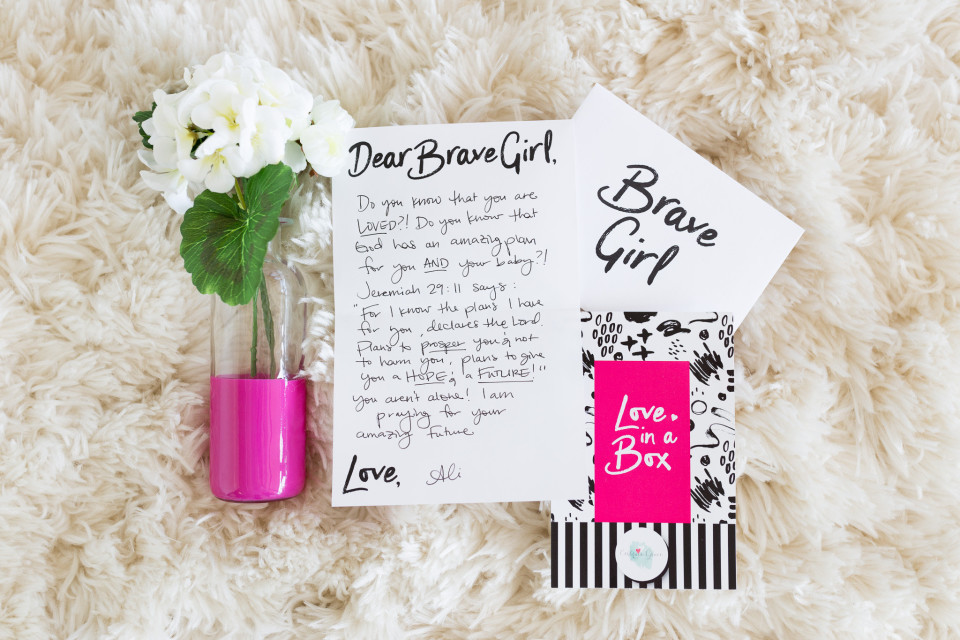 So, why am I telling you all of this and how can you help? We have an opportunity to get these boxes into the hands of pregnancy centers across the nation to give out to girls when they have a positive pregnancy test. Each box costs $35. I'd love it if the Beautiful Deep community could sponsor at least 10 boxes (I know we can and just think of how it could alter a woman and her child's life!). Go here to donate towards them (and would you let me know if you do? I'd love to keep track of how many we are able to support).
Finally, if you are falling in love with what Embrace Grace is doing, consider starting an Embrace Grace group at your local church so that young women with unplanned pregnancies have support. You can find more information about starting a group here.
Now that you know about the incredible things Embrace Grace is doing let's pray for them and let's be #ProLove and spread it around!
I would LOVE for you to share this post with your friends who may not know about Embrace Grace and the good work they are doing yet. Would you help me support them by sharing on social media (use the buttons below) or email a link to this blog post? THANK YOU!! You guys are the greatest!