Hello Friends,
I have a special guest post today by Kelly Balarie.  She has a new book out that will bless you. Keep reading for special encouragement from her today. Love, Kristin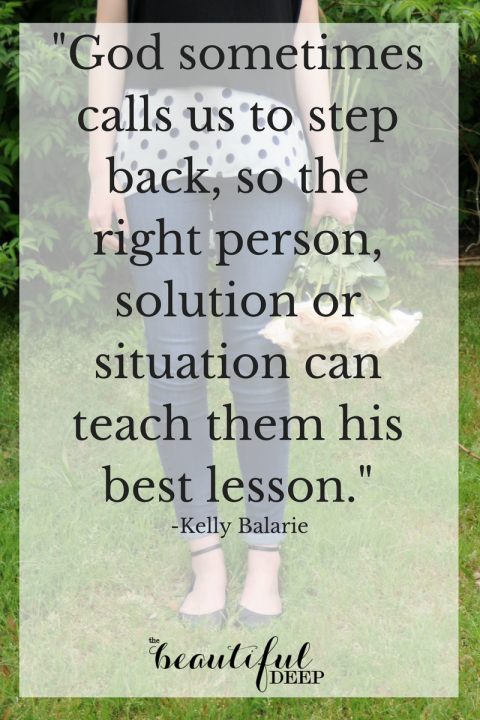 Kelly is blood. People are leech.
Some days, this is how I feel…
Kelly, can you help us?
Mommy, can you get us milk?
Kelly, schedule this for us.
Kelly, we need you.
Kelly, you need to attend this meeting.
Kelly! Kelly! Kelly! AGH!!!
It's at this moment that I usually decide without people I'd be the happiest woman alive. I could live on a desert island all by myself, book-in-hand and be all the merrier. I'd never be annoyed, of course not. I'd never be distracted. Nope, I'd love God even more.
Humph!
When people aren't leeches, they are roadblocks to dreams, goals, and desires. I am just being honest.
I know what you are thinking, now. You think I sound arrogant (But, you prove my point. Your unsaid message here is – shape up or ship out! Can't I just be me, just for one minute?!!!).
A woman needs to vent. This is what men often don't realize. We need to vent before we cling to the truth: It's not all about us.
Yes, we know this truth, usually, but still, there's release in a good foot stomping! Just sayin'.
People need me to fix their feelings. Stomp!
They want me to "hook them up. Stomp!
Many days, I have no idea what to do to make them act better! Stomp!
How do I smooth things over?
How do I make things better?
How do I change attitudes? Issues? Emotions?
All this worrying about people starts a wrestling match in my heart; I feel I just can't win.
Ever been there?
But, I am coming to realize, if my emotions are falling over, I'll never be one people can lean on. When I'm falling and they're falling, we both falling over.
Every time, all my fixing and figuring makes me fall.
And, every time, my surrendering and offering helps me to stand.
Taking a stand often looks like falling into God's arms. It looks like finding his backbone so that others can lean against you, without you falling over.
It's a moment you back off action and turn on prayer: You find God's way.
And, yes, sometimes, you hear – nothing. Sometimes, the most caring thing you can do for a person – is nothing. It is possible, did you know that?
Sometimes. We. Are. Permitted. To. Say. Nothing.
Sometimes. We. Are. Permitted. To. Do. Nothing.
Sometimes. That. Is. The. Most. Caring. Thing. We. Can. Do.
There are times when doing nothing is actually allowing God to do everything.
How can that be, Kelly? You might ask.
God sometimes calls us to step back, so the right person, solution or situation can teach them his best lesson.
Do we offer God that kind of opportunity? Do we make space for him to move?
This is what my heart is pondering. This is what I am considering.
God knows I need his help with this.
Do you?
Our place of freedom calls to us. Our place of progress waits. It often looks like us doing a whole lot less so we can allow God to do a whole lot more.
Fall back into his arms.
Interested in fighting fear? Join the 4 Days to Fearless Challenge!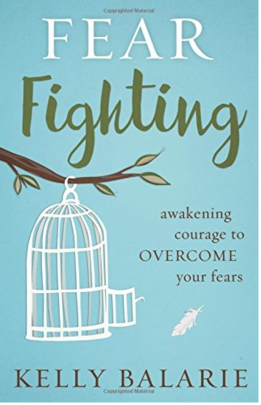 About the book, Fear Fighting, Awakening the Courage to Overcome Your Fears:
Author and Speaker, Kelly Balarie didn't always fight fear – for a large part of her life, she was controlled by it. Yet, in her book, Fear Fighting: Awakening Courage to Overcome Your Fears, with God, Kelly charts a new course. Join Kelly, on the journey to go and grow with Christ's bravery, the Spirit's counsel and God's unending love that squelches fear. This book reads like a love letter from God, while offering practical heart-calming prayers, anxiety-reducing tips, and courage-building decrees that will transform your day. www.fearfightingbook.com
About Kelly Balarie: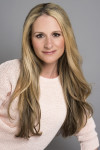 Kelly is both a Cheerleader of Faith and a Fighter of Fear. She leans on the power of God, rests on the shoulder of Christ, and discovers how to glow in the dark places of life. Get all Kelly's blog posts by email or visit her on her blog, Purposeful Faith. You can also find a variety of resources for your fight against fear here.