Hi Friends,
For my readers who don't know yet, I am on a team that puts on The Declare Conference each year. Declare is for women who feel called to blog, write, speak, podcast and/or use social media and want to be equipped for that calling. I love being a part of Declare! We are so close to the conference this year. Only a few more weeks.
We are sharing some of the heart behind why we do what we do and linking up to get to know each other. If you are going to Declare I hope you'll join the link up so we can get to know you and if you aren't coming to Declare the link-up is a great place to get to know some incredible bloggers. Go follow them. I know you'll be encouraged and inspired.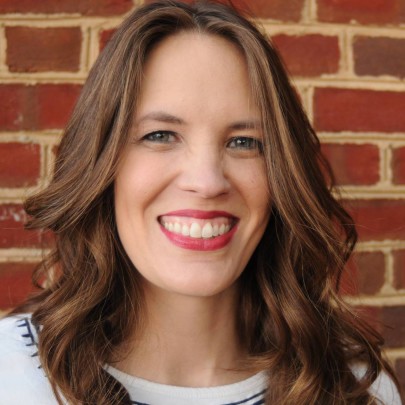 So, here goes. Here are my answers to their questions:
1. When did you feel called to be a digital evangelist, what's your main medium?
In December of 2009, God began to put it on my heart to start a blog. I've been writing/blogging ever since. So, over 7 years now.
2. What is your life scripture?
John 1:5 "The light shines in the darkness, and the darkness can never extinguish it." I love this scripture because it speaks to how powerful God is and how powerful He is within us. His light can never be overcome and it shines in the darkest places.
3. What are your passions?
My family, both my husband and kids and my extended family. They are all so precious to me.
Writing and speaking to women (especially moms in this season) about how God sees them and His overwhelming provision and love for them. It fills me up in the best way.
Also, Equipping women to do what they are called to do. I could talk your ear off all day about how much I love seeing a woman become sure of her calling and discovering the provision to walk in it.
4.What is your favorite candy and/or food?
I've had a lot of food restrictions for several years because of some health issues and try my best to stay away from sugar but I have a major sweet tooth and chocolate can be my weakness. I just discovered these gluten-free cookies that are like Girl scout Thin Mints (called Mint Slims) that are Ah-mazing!
5.Where is your happy place and what's it like?
Curled up on the couch on a rainy day with a great book to read and a breve latte or some Harney & Sons Hot Cinnamon Spice tea.
6. Are you working on any exciting projects that you can share?
Yes! Right now I'm working on a book proposal for a book for moms. It's been one of the hardest things I've worked through but I'm almost done!! And I really, really hope to launch Brave Moms (
www.bravemoms.com
) soon.
7. How can we pray for you as you prepare for this year's conference?
 As a Declare team member, we experience a lot of warfare leading up to the conference. For me this year, I have dealt with a lot of health issues. I would love prayer for healing and peace in the midst of it all.
Can't wait to see many of you at Declare this year. If you want to come but don't have a ticket yet there are a few left! Visit the
Declare site
for more info.
So tell me, what are you working on and what are you passionate about? I'd love to know.