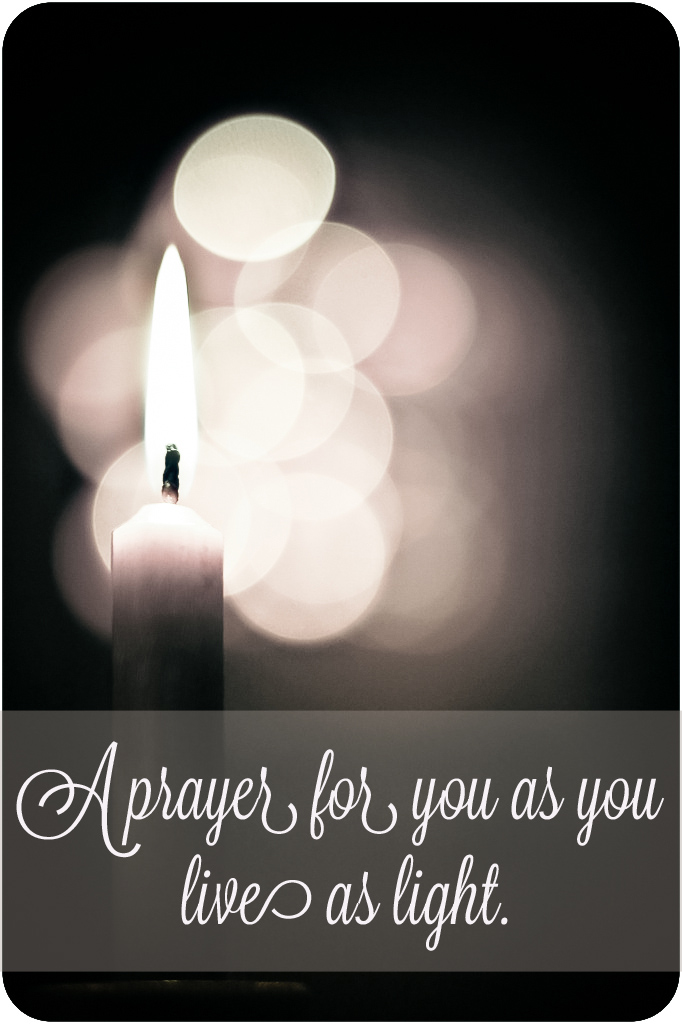 Over the weekend I spent time in prayer for women who are living as light online on their blogs.  I was overwhelmed by God's heart for these women who encourage us, teach us, help us, share vulnerable stories with us so that we can share it their victory. God is using bloggers in a huge way to spread His light across the world.
If you are a blogger, or want to join me in praying for them, would you stop by Allume today and let me share with you God's heart for bloggers as they live as light? I wrote out my prayer for bloggers and am sharing it today. I hope to see you there.
May I suggest today that you take a moment to encourage a blogger who has blessed you in some way with her writing?  I know she would so appreciate your prayers or a quick comment telling her how you have been blessed by what she does.